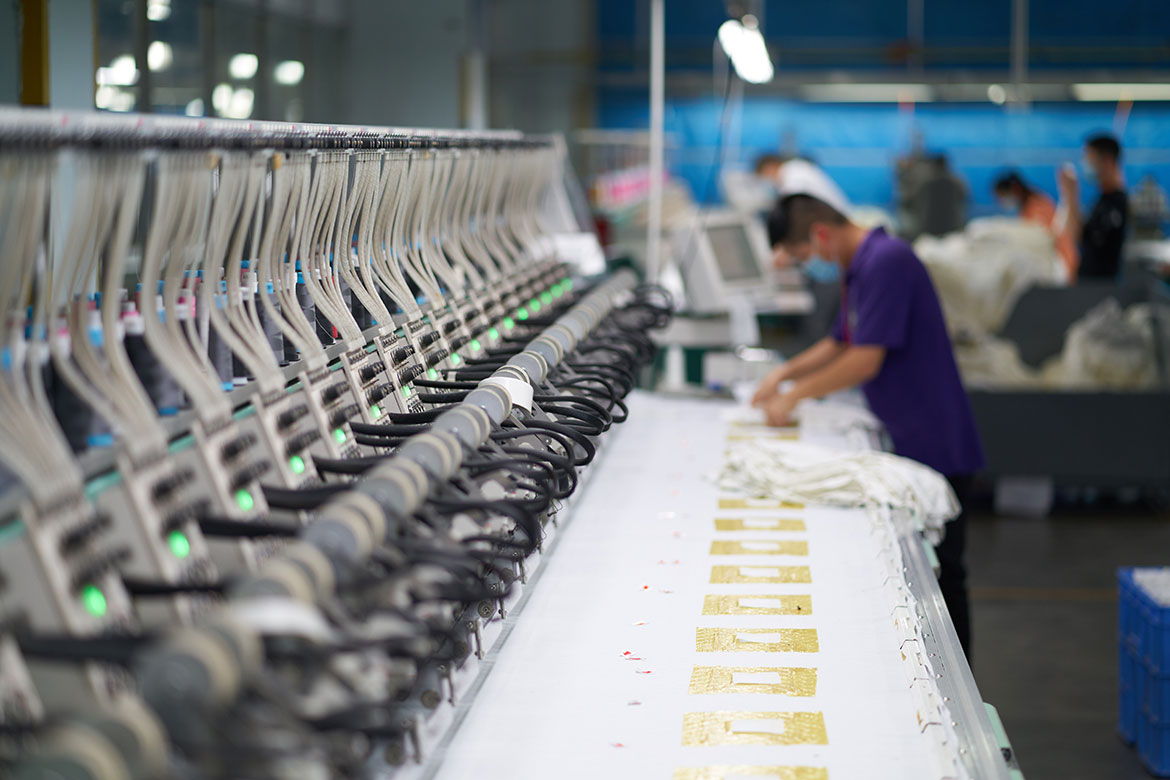 The first half of 2018 has been a beneficial and also challenging period for the Group. Revenue growth of 17% reflected our good relationships with customers and we continue to benefit from co-creation with our customers. In endeavouring to meet our customers' demand and expectations, constraints on its operating capacity led to an increased use of airfreight for delivering orders.
Shortage of skilled labour in the PRC had become more severe and further impacted our production capacity. When skilled workers are in short supply, time is required to train new workers to gain the necessary experience. Our labour relations are good and our retention policies work well so that the newly trained skilled workers tend to stay but there is an overall adverse impact on both production volume and efficiency during that time of training and development. This resulted in sub-optimal allocation of production capacity as we were short of capacity that we had expected to be in place for higher margin orders.
To respond to these challenges, the Group has enhanced its SAP-based systems that will facilitate us to assess the overall margin impact at the Group level during individual order intake. In parallel, we re-prioritised gross margins over certain factors when we select orders. The benefits of these initiatives will be fully realised next year.
The Group has been fortunate that its diverse production locations have assisted it in offsetting the skilled labour shortages in the PRC and it is an advantage that few of our competitors can match.
The sudden short bursts of appreciation of the RMB had an adverse effect on the cost of operation in the PRC. In addition, the Group raised wages in order to attract skilled workers, thus adding to the operating costs in the PRC.
The Group is continuing to expand its production capacity in an orderly manner and in accordance with its projections of capital expenditure. When new facilities are opened and production commences a period of time is taken to reach acceptable levels of efficient production and effective use of capacity. The capital expenditure for 2018 is expected to be between US$150 million to US$180 million, with the majority being spent on projects located outside the PRC. The Group's capacity is expected to double in four to five years. The planned expansion of capacity through four factories in Vietnam and one in Bangladesh is implementing our strategy to migrate production to low cost countries. We continue to pursue upstream vertical expansion and we are in the process of identifying a suitable location for the acquisition of land.
Revenue for the first half in 2018 has grown at an acceptable level. Although the gross margin has been negatively impacted by the factors mentioned above, their impact has been mitigated by our margin expansion drivers such as co-creation, migrating production to low cost countries, product mix optimization and efficiency enhancement through automation. The Group is pleased that the reduction in gross profit margin was limited to less than one percentage point and a lesser impact on net profit margin.
Extract from Interim Report 2018